A Student's Study-Log @PinkRoom - Shona [SIN12-xx2A]
Student since January 2012.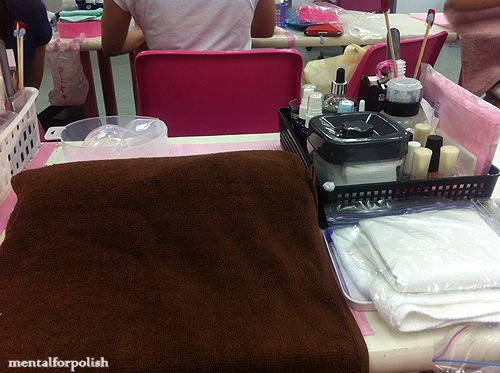 I was 30 mins early for class last week so I set up my table really slowly.. Recently I bought more new towels in the same colour, more organisation stuff and did the labels of all the tools and products used, yay!
Learnt about cuticle care and massaging techniques today and it was so enjoyable!!! Had so much laughter with my classmates; I really like them alot!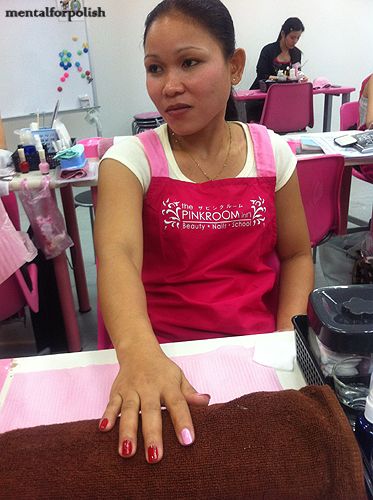 I partnered Ruby for the entire lesson and we started on cuticle trimming on ourselves first before proceeding to do our partners! Afterwards, we learnt the massaging techniques and steps for both hands and feet! I think the massaging part was the best… because all of us get to relax for awhile!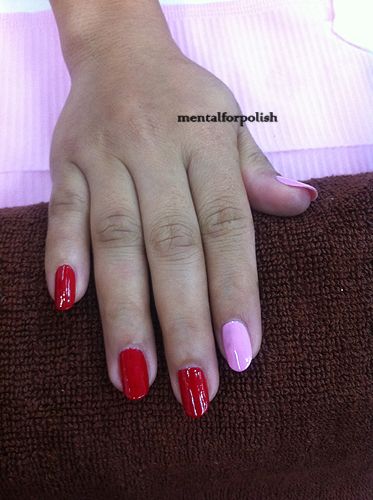 And then it was back to polishing again! Had to polish 3 fingers red and 2 fingers French. I suck at French for nail polish since it dries up much quickly then gel polishes! Need more practice!!! Also… Teacher Nicole was emphasizing on our homework again! I think I better start filing soon lol! (wanted to do them last night but forgot that I left my box of clear tips in school -.-)
It's gonna be pedi class tomorrow